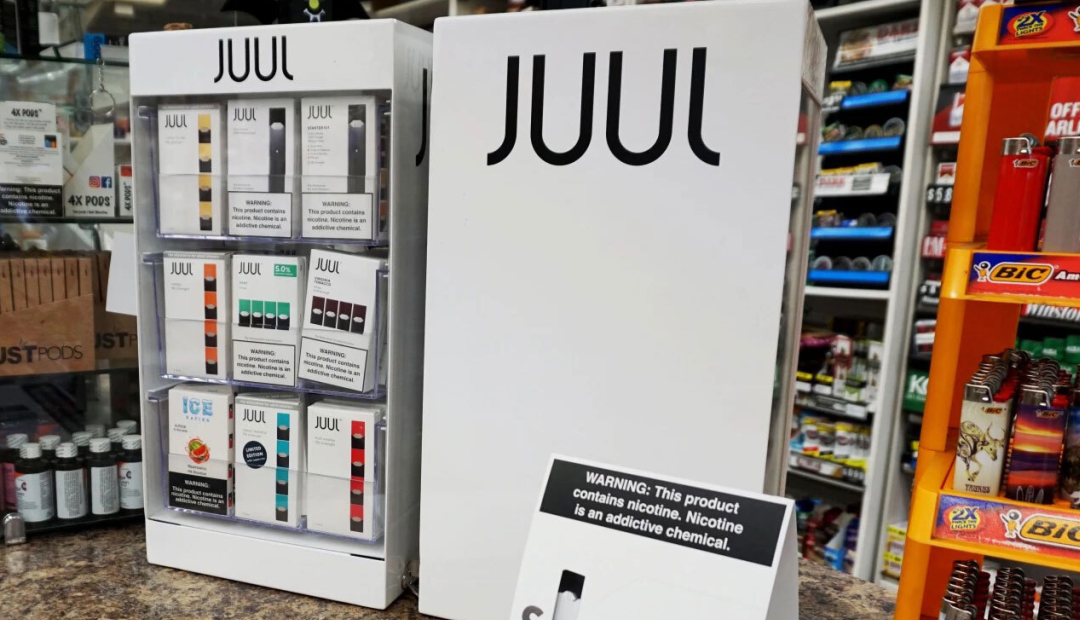 E-cigarette company Juul Labs has submitted a premarket tobacco application (PMTA) to the FDA for a new vaping device. Juul claims the product includes innovative technology aimed at restricting underage usage and preventing counterfeit pods.
New Juul Vape Touts Age Verification and Anti-Counterfeiting
In its PMTA application, Juul highlighted built-in capabilities of its next-generation vaping platform to address two key issues: limiting teen vaping and stopping the use of fake third-party pods. Approval would allow Juul to market the device and accompanying tobacco-flavored pods in the US.
The new Juul vape utilizes an app for age-verification including ID checks and device locking to prevent underage use. Its pods also contain unique ID chip technology to verify they are genuine Juul products, not illicit counterfeits.
Product First Launched in UK with Positive Results
Juul's next-gen vape initially debuted in 2021 in the UK under the name Juul2. The company cited UK research indicating the technology components successfully reduced youth usage rates.
Over 30% of adult smokers who switched to the Juul2 in the UK study purportedly quit combustible cigarettes entirely within 6 months. Juul hopes this data will convince the FDA to authorize its sales domestically.
Juul Touts More Advanced Features to Compete with Cigarettes
In addition to the age verification and anti-counterfeiting tech, Juul touted other enhanced capabilities of its new vaping platform. These include better battery life, precision temperature control, tamper-resistant pods, and improved vapor delivery.
The aim is providing an optimal user experience that gives adult smokers a satisfying alternative to traditional cigarettes. Juul suggested the advancements could make the product more competitive in transitioning smokers away from riskier combustibles.
Company Still Appealing Previous FDA Decision on Older Products
The PMTA represents Juul's latest effort to regain regulatory compliance after the FDA denied applications for its original vaping products. That decision prohibited Juul from marketing those devices and flavors.
While seeking approval for its new vape line, Juul is also continuing to appeal the FDA's ruling on its older products. The company firmly believes its original vapes should stay on the market once all scientific evidence is reviewed.
Ongoing Debate Over Role of E-Cigs in Curbing Smoking
Broader debates around vaping's population health impacts continue swirling around Juul's PMTA bid. Critics argue insufficient evidence that e-cigs conclusively reduce cigarette smoking rates.
But Juul maintains its technology innovations allow vaping to be targeted specifically to adult smokers, without attracting youth. It remains to be seen whether the FDA ultimately agrees the benefits outweigh any risks.
Juul Faces Uphill Battle Changing Negative Perceptions
While touting its new safeguards, Juul must still overcome negative perceptions stemming from past teen vaping concerns. Critics contend years of irresponsible marketing cannot be undone through new tech alone.
Overcoming these doubts to gain FDA approval represents a crucial test of Juul's commitment to responsible vaping practices. But regulatory authorization would strengthen Juul's long-term survival prospects in the US.